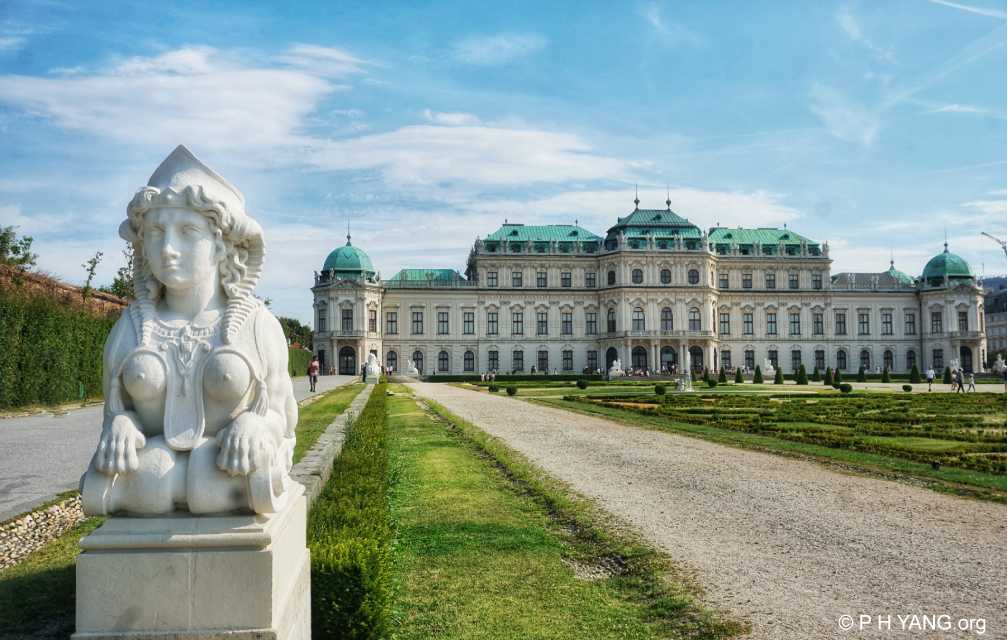 Vienna's Belvedere

The Baroque palaces of Belvedere, set in a garden landscape and include decorative
tiered fountains and cascades, sculptures, and majestic wrought iron gates.

The palace complex was built as a summer residence for Prince Eugene of Savoy,
during a period of prosperity in Vienna, which at the time was both the
imperial capital and home to the ruling Habsburg dynasty.

Vienna . Austria | 2019
18 Jul 2019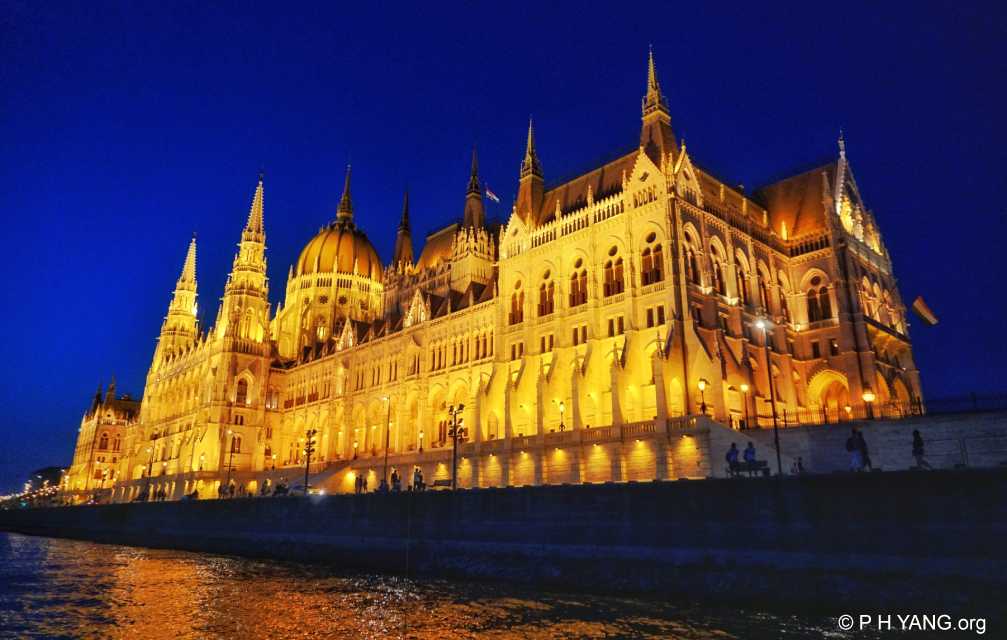 Hungarian Parliament at Budapest

The Eclectic-style Parliament, a magnificent example of Neo-Gothic architecture
with Renaissance and Baroque characters and designed by Imre Steindl
was completed in 1902.

Hungary's largest building, it has 691 sumptuously decorated rooms and stretches
for some 268m along the Danube on the Pest side of Budapest, Hungary.

Budapest . Hungary | 2019
17 Jul 2019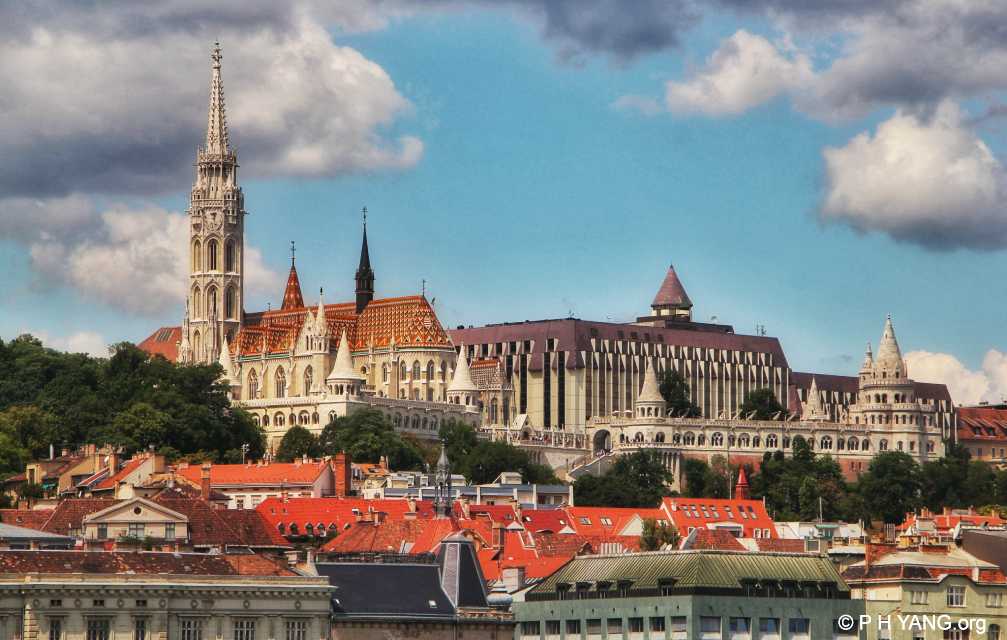 Budapest's Castle Hill

Castle Hill is a kilometre-long limestone plateau towering 170m above River
Danube. It contains some of Budapest's most important medieval monuments
and museums and is a Unesco World Heritage Site.

Matthias Church, a neo-Gothic structure dating back 500 years, rises above.

Budapest . Hungary | 2019
16 Jul 2019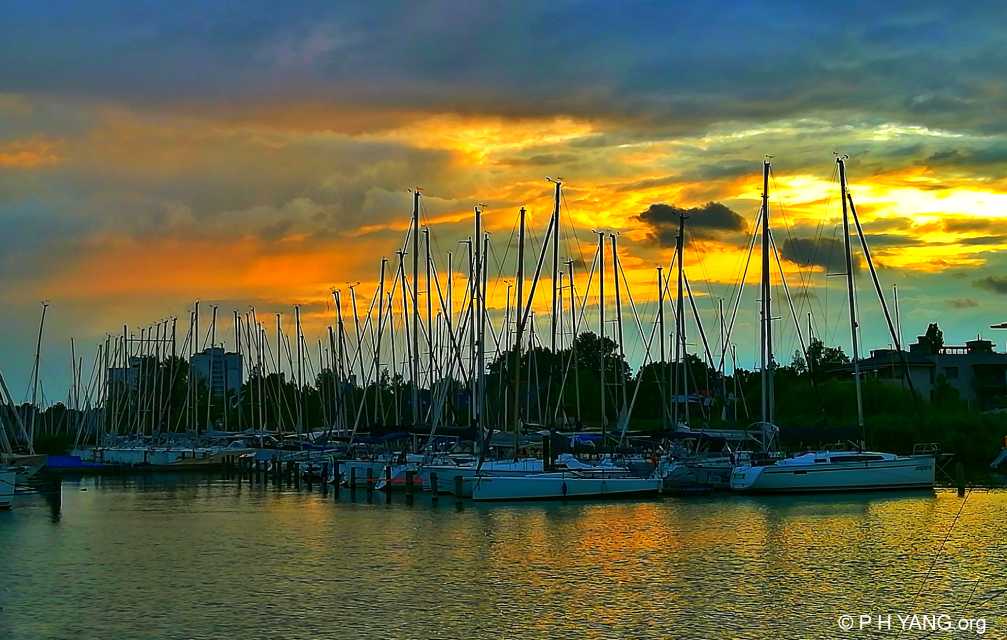 Balatonfured's Marina at Dusk

Balatonfured is considered to be the capital of the Northern Balaton Lake
shore and is a yachting destination with the most stylish marina.

With a superb tree-lined promenade along the shore, it is the most
fashionable town on the Lake.

Balatonfured . Hungary | 2019
15 Jul 2019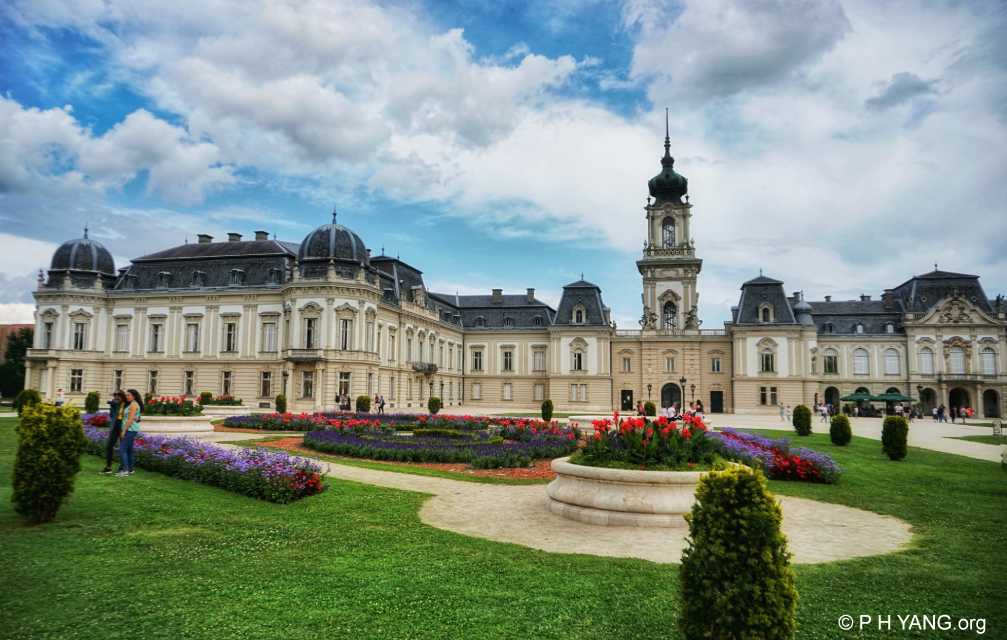 Festetics Palace Hungary

The glimmering white, 100-room Baroque Festetics Palace in Keszthely,
Hungary was constructed starting in 1745, and the two wings were
extended out from the original building 150 years later.

Some 18 splendid rooms in the Baroque south wing are now part of the Helikon
Palace Museum, as is the palace's greatest treasure, the Helikon Library,
with its 90,000 volumes and splendid carved furniture.

Keszthely . Hungary | 2019
14 Jul 2019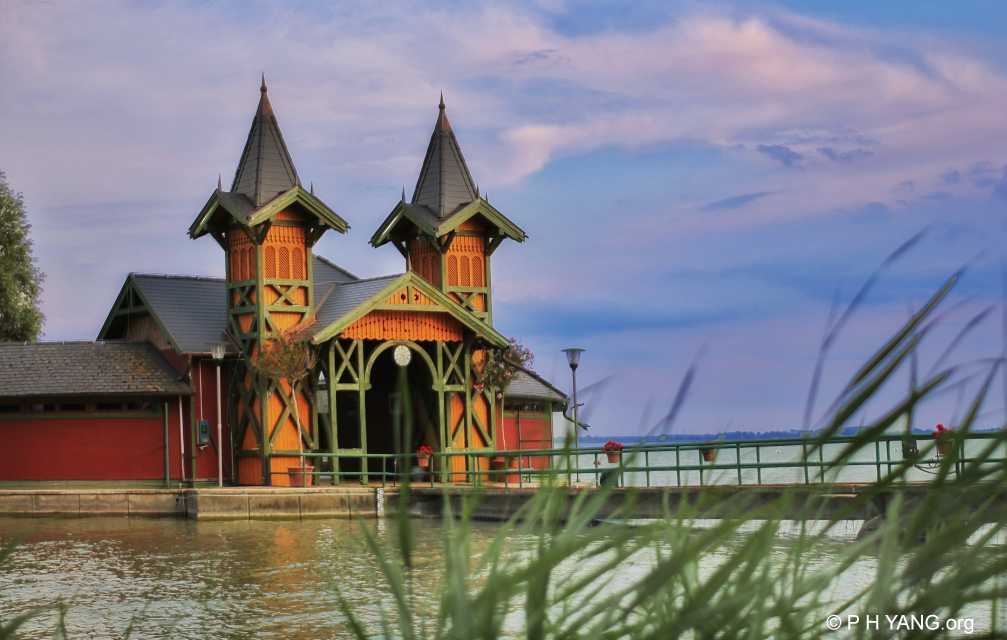 Pier at Lake Balaton

Known as the Hungarian inner sea, Lake Balaton is home to picturesque landscapes
surrounded by ancient fortresses, underwater cave, thermal lake, galleries,
vineyards and historic towns.

It is the largest lake in Central Europe, at 600 sq km (230 sq miles), and a
foremost tourist destination.

Keszthely . Hungary | 2019
13 Jul 2019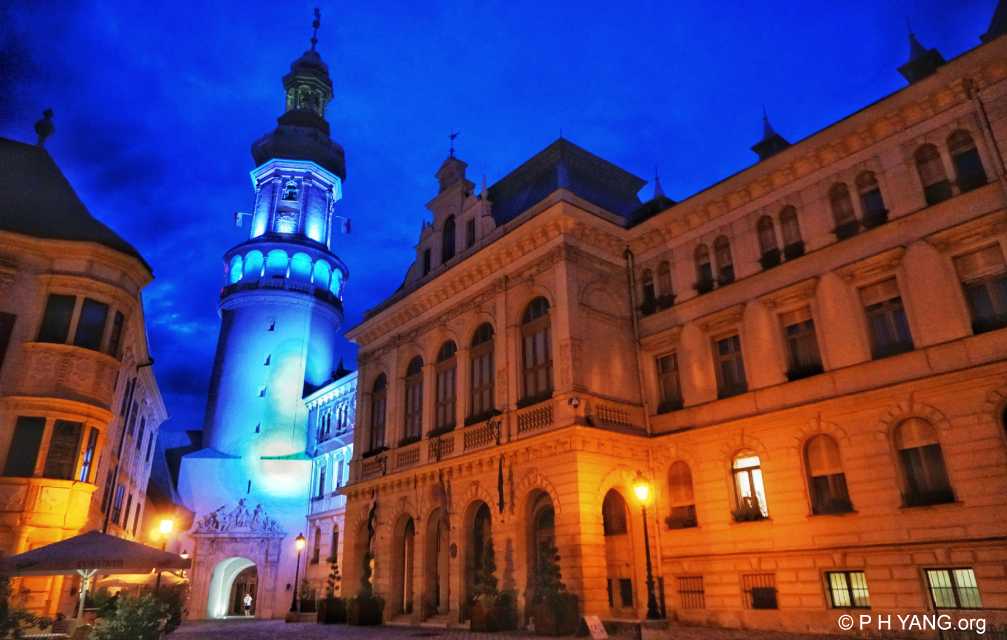 Firewatch Tower of Sopron Hungary

The 16th-century Firewatch Tower at the north end of Foter, the main square, is
the symbol of Sopron, Hungary. Constructed on the remains of the former Roman
town wall in the 13th century, it was rebuilt after a great fire in 1676.

A narrow spiral staircase of 116 steps leads to the summit of this 60m-high
tower from which trumpeters would warn of fire, mark the hour and watch for
salespeople trying to smuggle in non-Sopron wine.

Sopron . Hungary | 2019
12 Jul 2019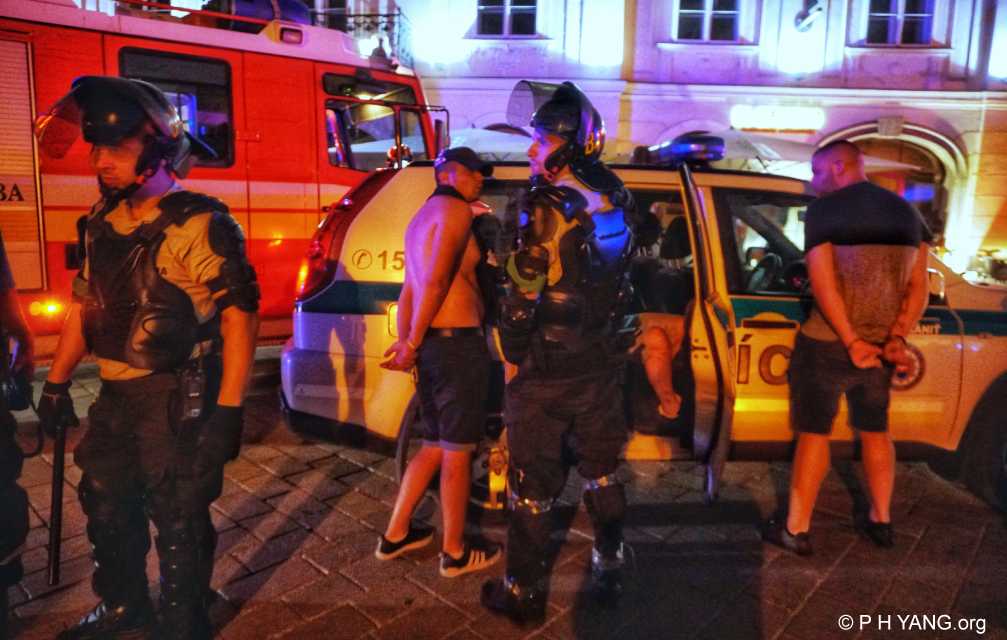 3 Arrested for Bar Brawl by Riot Police

Serious bar brawl broke out on Venturska Street at the heart of Bratislava
Old Town on Wednesday evening.

Explosions were heard, shattering glass and bottles with fire broke out,
apparently by Molotov cocktails. Numerous tables and chairs were damaged.

Tens of riot police and firemen arrived and cleared the scene quickly. At
least 3 men were arrested with others fleeing into the neighbouring streets.

Bratislava . Slovakia | 2019
11 Jul 2019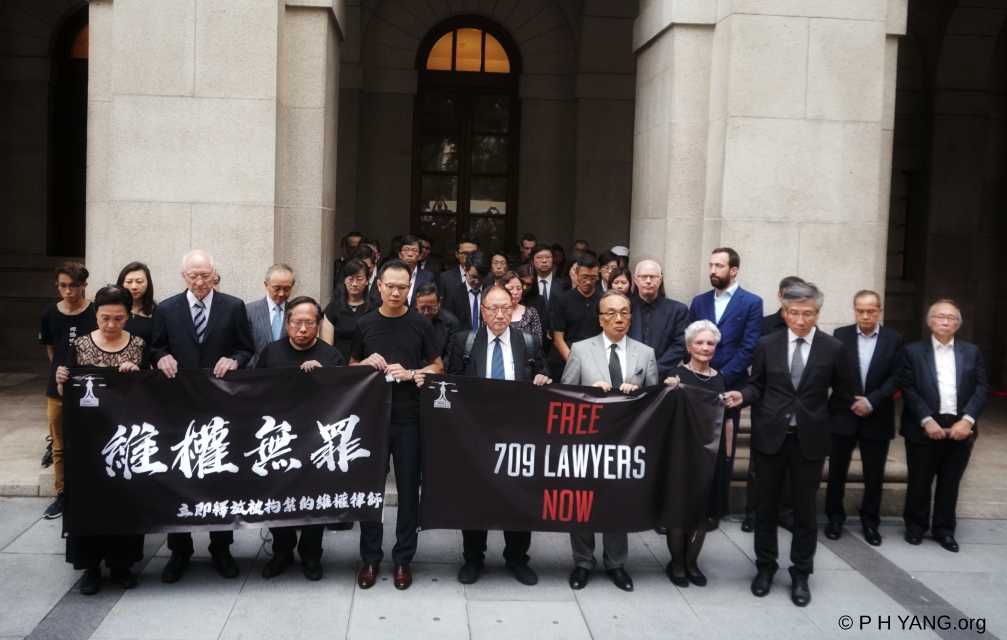 Silent Protest by Lawyers Against '709 Crackdown'

Hong Kong Lawyers and activists gather at the Court of Final Appeal at 6 pm and
stand silently for 7 minutes 9 seconds to protest the mass arrest of human
rights lawyers in China on 9 July 2015 on its fourth anniversary on Tuesday.

Four years after the '709 crackdown' on rights lawyers, many of about 321
rights lawyers, legal assistants and activists arrested across China are
still in jail, detained or under strict surveillance.

Wang Quanzhang, who had been secretly detained for nearly 1100 days, has been
jailed for 4.5 years in January and his wife and family were not allowed to
visit him until 28 June. His wife Li Wenzu has since expressed serious concern
for his health and well-being as a result of ill-treatment. Lawyer Yu Wensheng,
the defence lawyer of Wang, has been under arbitrary detention for more than 500
days, and is awaiting sentencing after being secretly tried on 9th May 2019.

The activists also condemn the new trend of admistrative punishment by revoking
the licenses of the rights lawyers. From Jan 2017 to Sep 2019, licenses of
26 rights lawyers and law firms had been revoked, invalidated or suspended.

They strongly condemn the Chinese Government's relentless and ruthless suppression
against people in pursuit of freedom of speech, justice and rule of law.

Central . Hong Kong | 2019
10 Jul 2019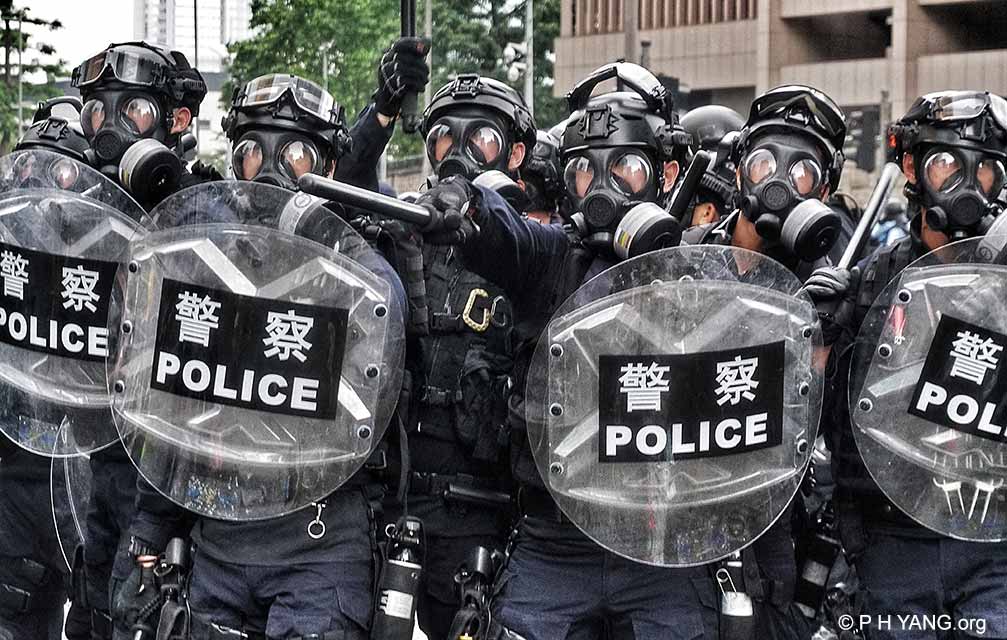 Press Assns Condemn Police over Insults & Jostling

Hong Kong Journalists Association and Hong Kong Press Photographers Association
issued a joint statement, sternly condemning the police for repeatedly using shields
to push the front line reporters and their cameras, yelled at and even assaulted
reporters, thus impeded freedom of the press.

The statement stated that most reporters on scene wore vests with "PRESS" printed
on them, carried press passes on them and identified themselves as journalists.
They added that despite following police instructions to step away from the
front line, journalists faced "malicious jostling" from the police.

The two unions said similar acts against journalists had repeatedly occurred
during recent protests. "We hope the police to reflect on the issue, to respect
the right for media to report, to defend press freedom and to protect the
public's right to know," they said.

Civil Rights Watch said that many protesters questioned why plainclothes
officers and the Special Tactical Squad did not display their warrants and
police officer number when on duty in accordance with the Police General
Order. They were also concerned about journalists have been pushed and
rudely treated by the police.

Admiralty . Hong Kong | 2019
9 Jul 2019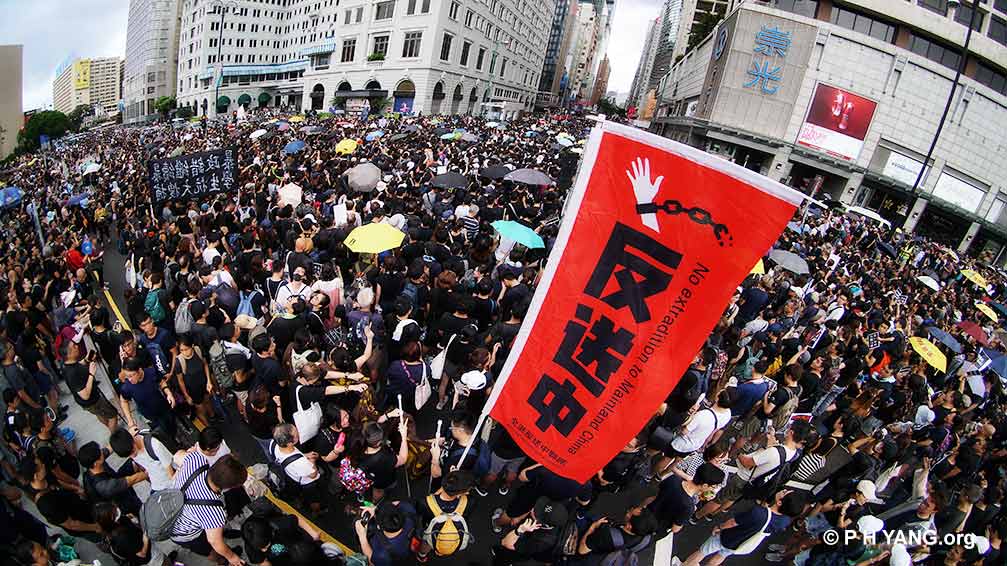 Over 230,000 people marched in Kowloon

Over 230,000 marched from Salusbury Garden in Tsimshatsui to the West Kowloon
High Speed Rail (HSR) terminal on Sunday, according to organisers of an anti-
extradition law protest, to inform visitors from the mainland about their movement.

At about 3 pm, Salisbury Garden and nearby areas were filled with protesters in
black. Banners list the demands: withdrawal of the laws, revoke the categorisation
as "riot", and dropping charges against the arrested.

Mr Lau, one of the organisers, criticized the police for deploying a disproportionate
number of police outside the HSR station. They believed that the police not only
hindered people from using the HSR station, but also made it difficult for the
protesters to disperse when they reached the destination.

Apart from the D and K exits today, the rest of the entrances to the HSR
Station were closed all day. The HSR trains stop selling same day ticket and
barricades were set up 10 metres outside the HSR Station to check tickets.
Mainland visitors without purchased tickets have to change to the MTR East
Rail Line to return to the Mainland and think that the HSR over-reacted.

Dr Chung Kim Wah, director of the Social Policy Research Center of the
Polytechnic University, who tried to travel to Guangzhou, criticized:
"Police is simply creating inconvenience. The protest march starts
only in the afternoon, but the police have already caused
considerable inconvenience in the morning."

Tsimshatsui . Hong Kong | 2019
8 Jul 2019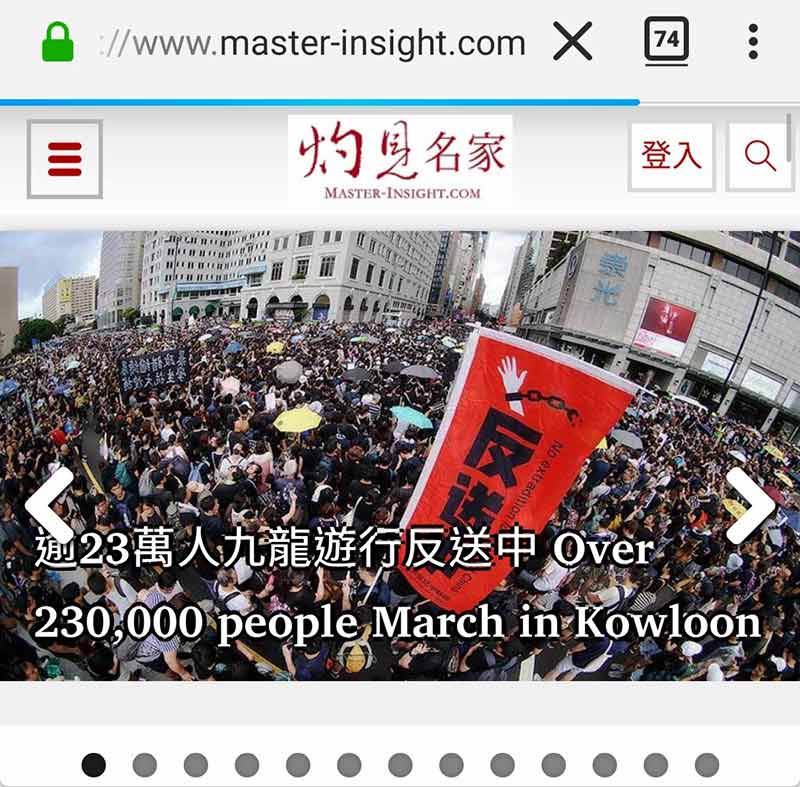 My photo is the top story on the front page of Master-Insight.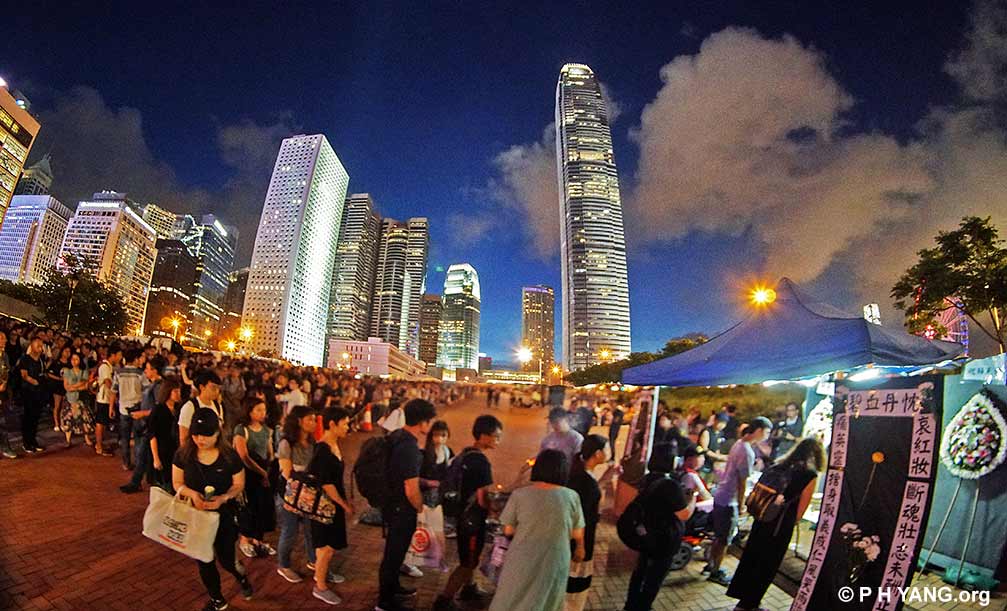 Thousands Mourn Ms Wu

On 30 June, Ms Wu fell from the International Finance Centre (IFC). She had
a cheerful personality and participated in the march on June 9 and 16 but
was dissatisfied with the government's actions and response.

On 6 July, about a thousand people participated in the memorial service
held in Edinburgh Place in Central, including traditional offering of incense,
Buddhist chanting and candlelight vigil, expressing the sadness and remembrance
for the departure of Ms Wu. In order to avoid the recurrence of similar tragedies,
there are social workers and pastors who listen to and counsel repressed
feelings of the attendees.

Central . Hong Kong | 2019
7 Jul 2019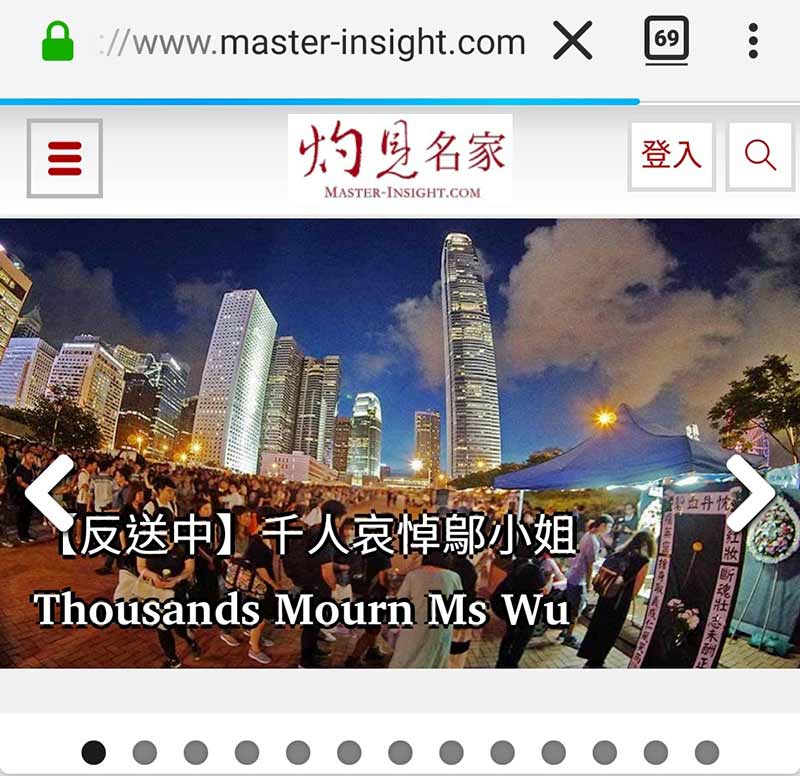 My photo is the top story on the front page of Master-Insight.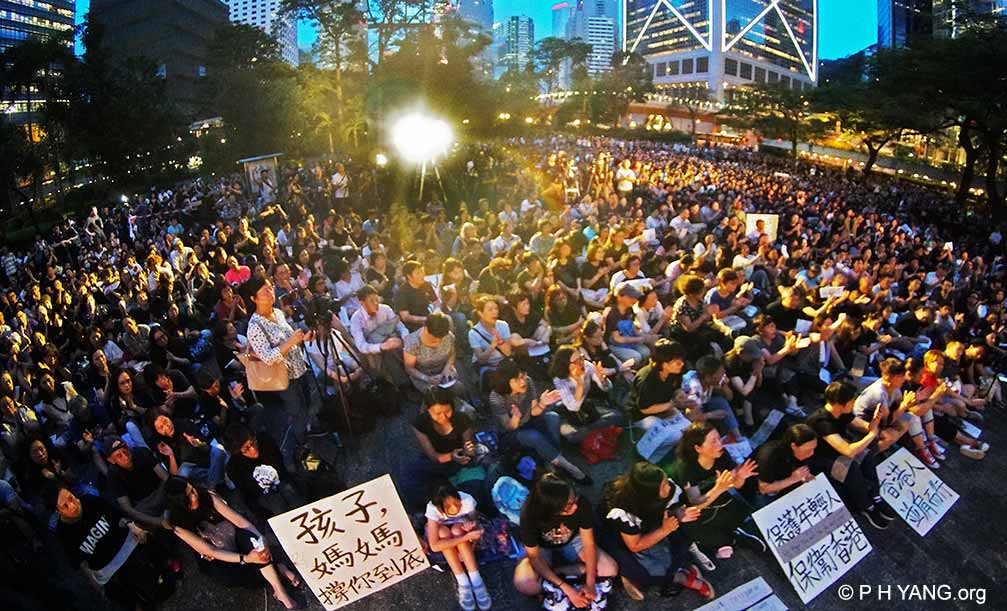 8000 Hong Kong Moms Rally for Young Protesters

A group of Hong Kong mothers held a rally "Between Human Life and Glass
Panels: The Choice of HongKongers" at Chater Garden last night (5 July) to
support young people who protested against China Extradition. Wong Kit-ying,
one of the organisers, said that the rally hopes to provide support to the
young people. Some also worried that after the Legislative Council incident
on 1 July, the "No China Extradition" movement would lose support from the
people. They want to show that mothers still support the young people's ideas.

Their message to the authorities in Hong Kong: let go of your arrogance, respect
life, and accept the demands of Hong Kong people and young people
as soon as possible.

The organizers said that 8,000 people attended the rally,
with Chater Garden packed to capacity.

Central . Hong Kong | 2019
6 Jul 2019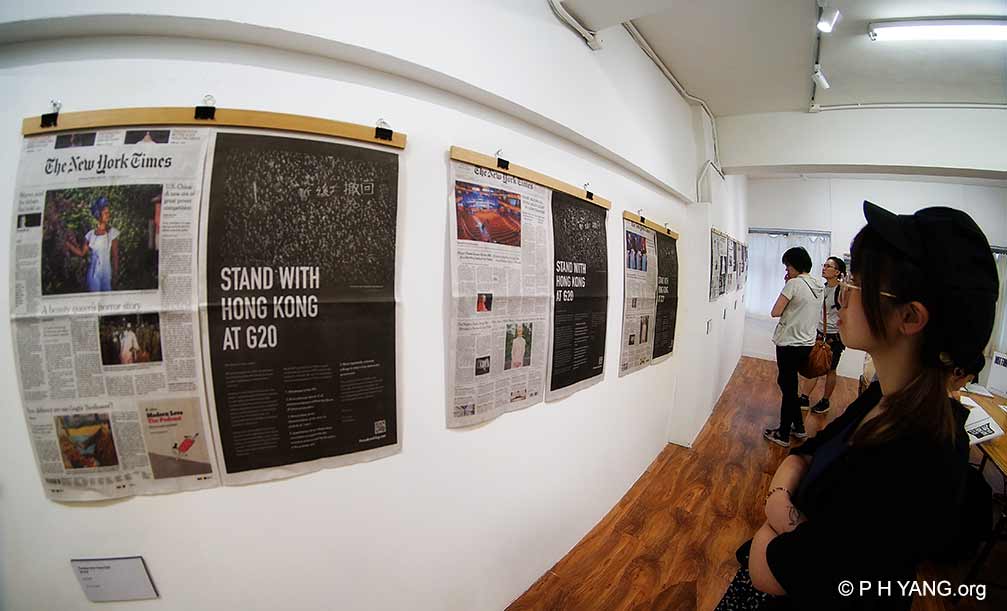 "Stand with Hong Kong at G20" Global Newspaper Show

The exhibition showcases 19 prideful copies of open letters printed in
newspapers across 13 countries, published from 27 to 29 June, including the
US "Washington Post" and the "New York Times", the British "Financial Times",
Japan "Yomiuri Shimbun", Australia, Belgium, Canada, Germany, South Korea
and Taiwan and other newspapers.

The crowdfunded campaign raised over HKD$6.7 million within a few hours, well
surpassing its initial target of HK$3 million. The exhibition illustrates major
incidents of the anti-extradition bill movement and the timeline of the
crowdfunding campaign. The curators cordially put together a book of published
advertisements along with exclusively unpublished designs for public viewing.

2-7 July 1-8pm | ACO Art Space | 6/F, Foo Tak Bldg, 365 Hennessy Rd, Wanchai

Wanchai . Hong Kong | 2019
5 Jul 2019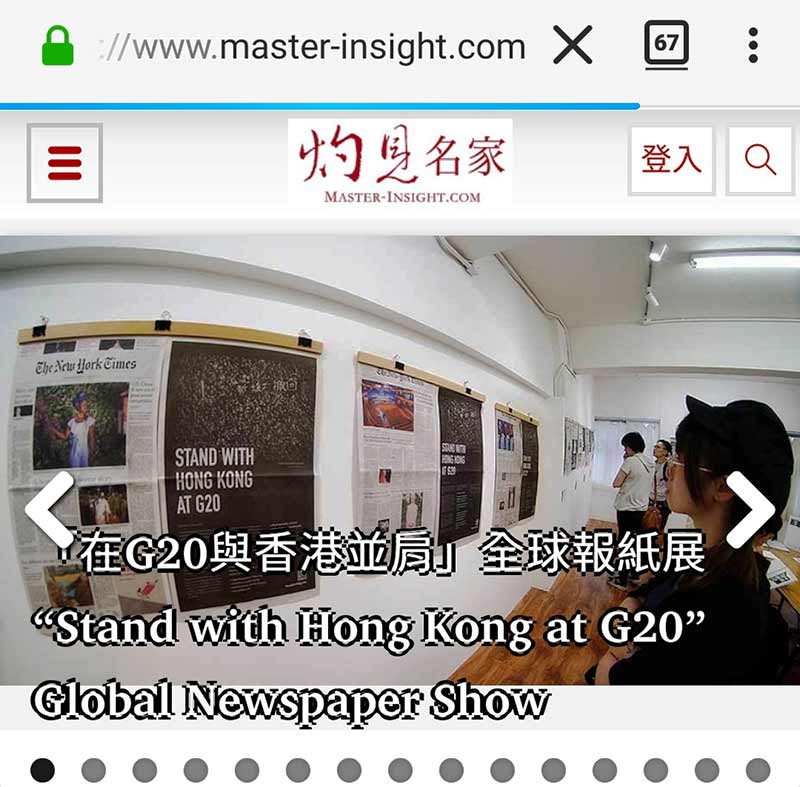 My photo is the top story on the front page of Master-Insight.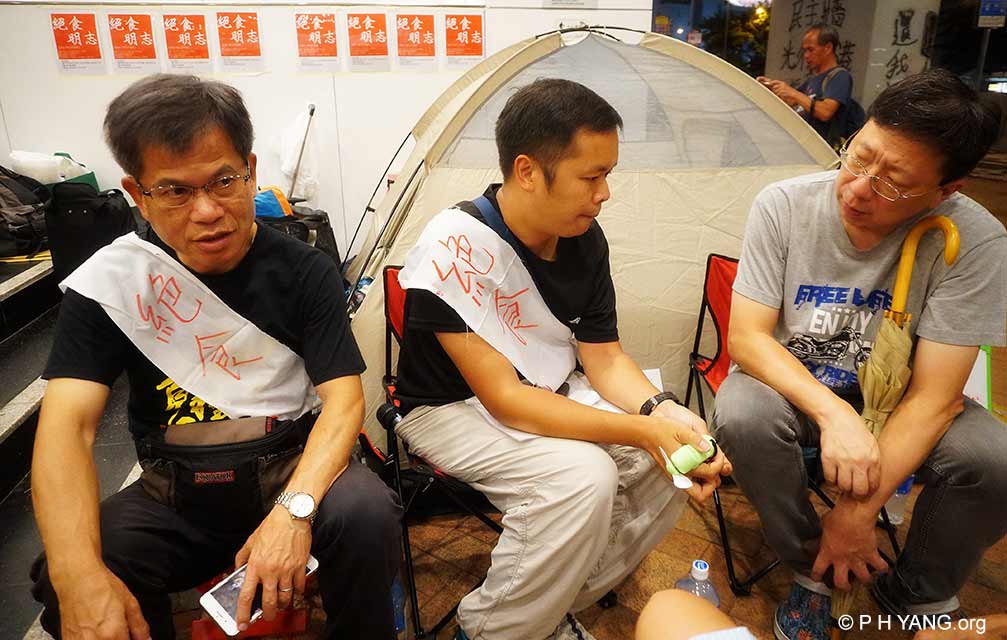 A Preacher Initiated Hunger Strike

Since the beginning of the amendment of the "Fugitive Offenders Ordinance",
from marathon hymn singing to praying for Hong Kong, many religious
people have joined the social movement. After the incident of the Legislative
Council on July 1, the "Good Neighbourhood North District Church" preacher
Roy Chan intiated a hunger strike at Admiralty indefinitely from 10 am on July 3.

Chan feels that as a preacher who believe in Jesus, he should stand up and
speak out. "Through moral appeal, I hope that more people will pay attention
to the incident, to put pressure on the government to respond to the four
demands of the people. The four demands are very just." Therefore, try to
arouse attention through this action.

At present, three people joined in the hunger strike, including former Legislative
Council Member, The Reverend Fung Chi-wood.

Admiralty . Hong Kong | 2019
4 Jul 2019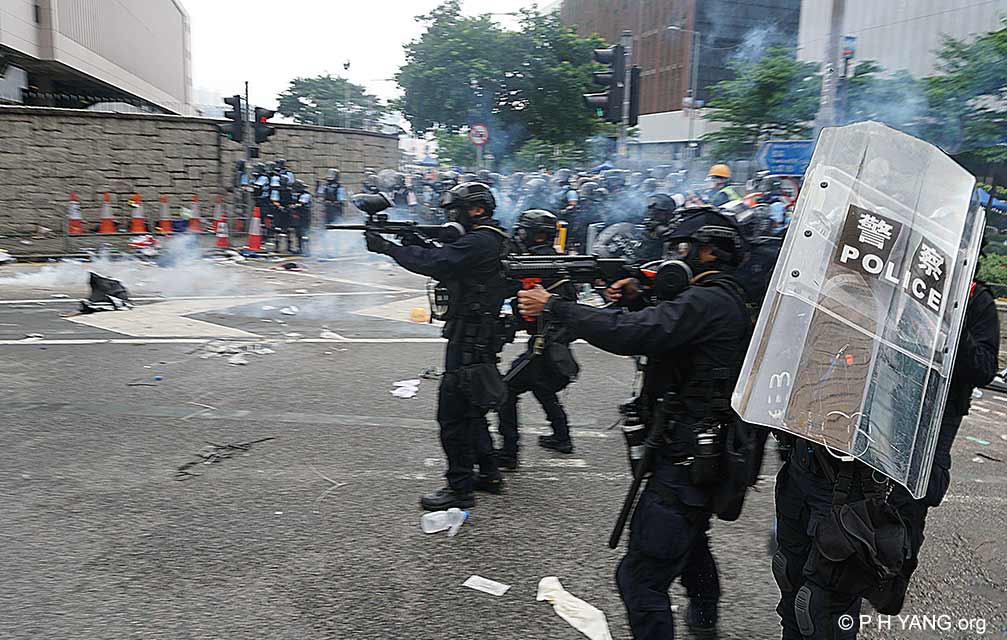 Independent Investigation Required - IPCC "Toothless Tiger"

The amendments of the "Fugitive Offenders Ordinance" dispute triggered a series
of protests, and the police response attracted attention. The Independent Police
Complaints Commission (IPCC) announced yesterday that a special task force will be
set up to examine the public activities, including the July 1st attack on the
Legislative Council, to assess whether the police operate in accordance with
procedures, laws and guidelines.

IPCC Chairman Anthony Neoh has repeatedly acknowledged that they have no
power to call witnesses, and ask the police, the public and the media provide
information for review. Informants will be reported to the Police if they broke
the law. Some lawyers criticize the system as being ridiculous and discourange
complaints; civil rights organizations say that the police have limited investigative
powers and lack legal protection for witnesses, and cannot replace an independent
investigation commision established by the government.

This is the 10th Anniversary of the IPCC since its inception in June 2009.
An examination of the statistics of the past 9 years revealed that only 3% to 4%
of the complaints were confirmed each year. In about 90% of the cases, the officers
were only warned or admonised, showing that IPCC advice were ignored. In 4 years,
the complaint acceptance rate by the police was 0%. Some civil society groups have
criticised the IPCC as a "toothless tiger."

In 7 years from 2011/12 to 2017/18, there were 2,119 allegations of police assaults,
but only 2 counts were accepted, with a success rate of only 0.09%.
11 former members of the IPCC, another 32 former senior goverment officials
and members of the Legislative Council jointly urged the government to set up
an independent investigation committee led by a credible person.

Admiralty . Hong Kong | 2019
3 Jul 2019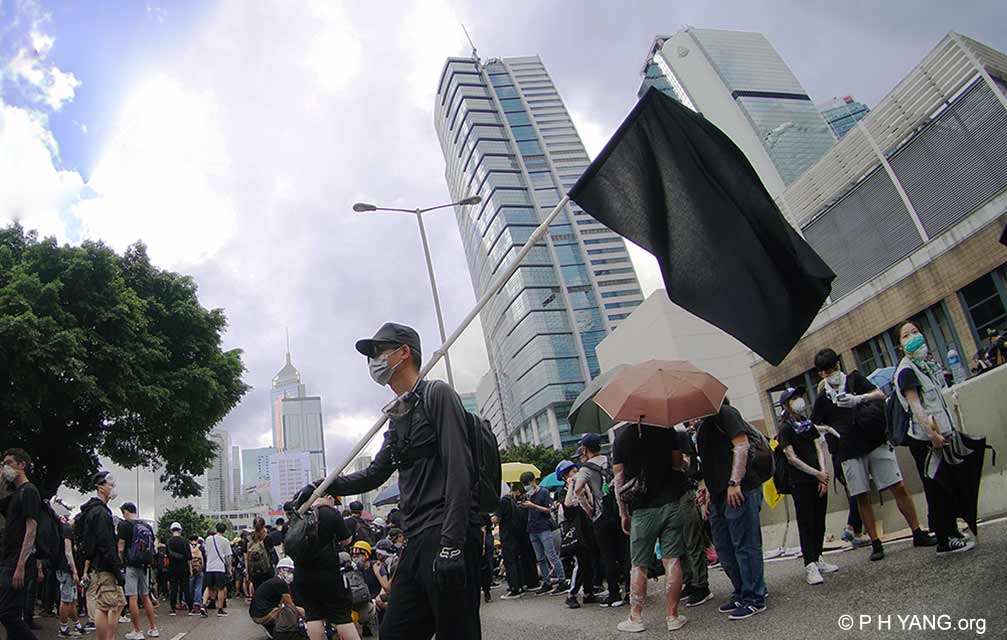 'Live Free or Die' : Artist Kacey Wong

Visual artist Kacey Wong marched on 1st July with a huge black flag,
symbolising 'Give me liberty or give me death'.

Wong says: When the helicopters carrying the Communist occupiers flags,
our black flags are flying in the air. There are really nothing worth celebrating on
the July 1st change of sovereignty in Hong Kong, from the abusive 7 Hong
Kong Police incident to the booksellers kidnapping incidents, to the recent
3 Hong Kong citizens suiciding for freedom. There are just too much absurdity,
proving this city is slowly heading towards death, being kidnapped by the Chinese
Communist Party. My art work for this year's Hong Kong July 1st Protest is a black flag.
It symbolises mourning, pain, resistance, and the power to mourn this dying city.
It also express the resistance spirit of 'Live Free or Die' (Viurem lliures o morirem).

Admiralty . Hong Kong | 2019
2 Jul 2019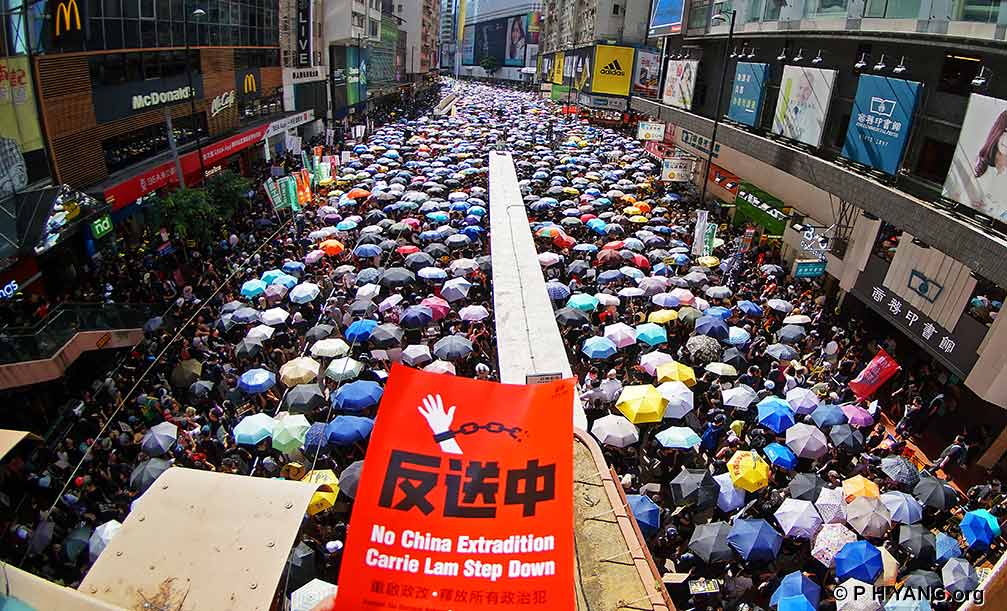 Another Epic March for Democracy

When all west-bound traffic lanes are flooded with protesters outside Victoria Park, the
start of the annual protest march, it points to another record-breaking epic rally
for democracy marking the 22nd anniversary of city's return to Chinese rule.
50,000 marched last year. This year probably exceed 500,000.

Many defy police warnings by joining in after the official start from Victoria
Park, where a celebration organised by a pro-China group that took over the six
footall courts is attended only by a handful of people. Protesters are forced to
squeeze into a small lawn at great inconvenience.

The protesters marched from Causeway Bay to Government headquarters in
Admiralty demanding 'No Extradition to China' and 'Carrie Lam Step Down'.

Visual artist Kacey Wong marched all the way with a huge black flag,
symbolising 'Give me liberty or give me death'.

Earlier at 3:20 am, a black Hong Kong regional flag was hung at the
flagpole outside the Legislative Council, juxtaposed against the
red regional flag flying at half mast next to it, satirising the
official flag raising ceremony at Golden Bauhinia Square. It
symbolises the protest against the authoritarian rule and
numerous political prisoners in China and Hong Kong.

Causeway Bay . Hong Kong | 2019
1 Jul 2019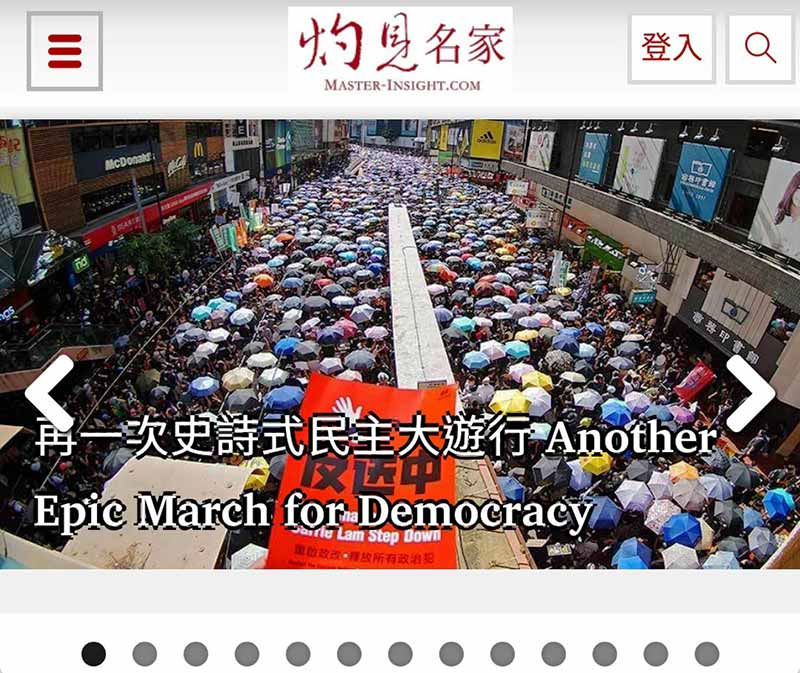 My photo is the top story on the front page of Master-Insight.

Archive:
Jun May Apr Mar Feb Jan 2019
Dec Nov Oct Sep Aug Jul Jun May Apr Mar Feb Jan 2018
Dec Nov Oct Sep Aug Jul Jun May Apr Mar Feb Jan 2017
Dec Nov Oct Sep Aug Jul Jun May Apr Mar Feb Jan 2016
Dec Nov Oct Sep Aug Jul Jun May Apr Mar Feb Jan 2015
Dec Nov Oct Sep Aug Jul Jun May Apr Mar Feb 2014


(C) p h yang 2018 - all rights reserved